Undergraduate Research Symposium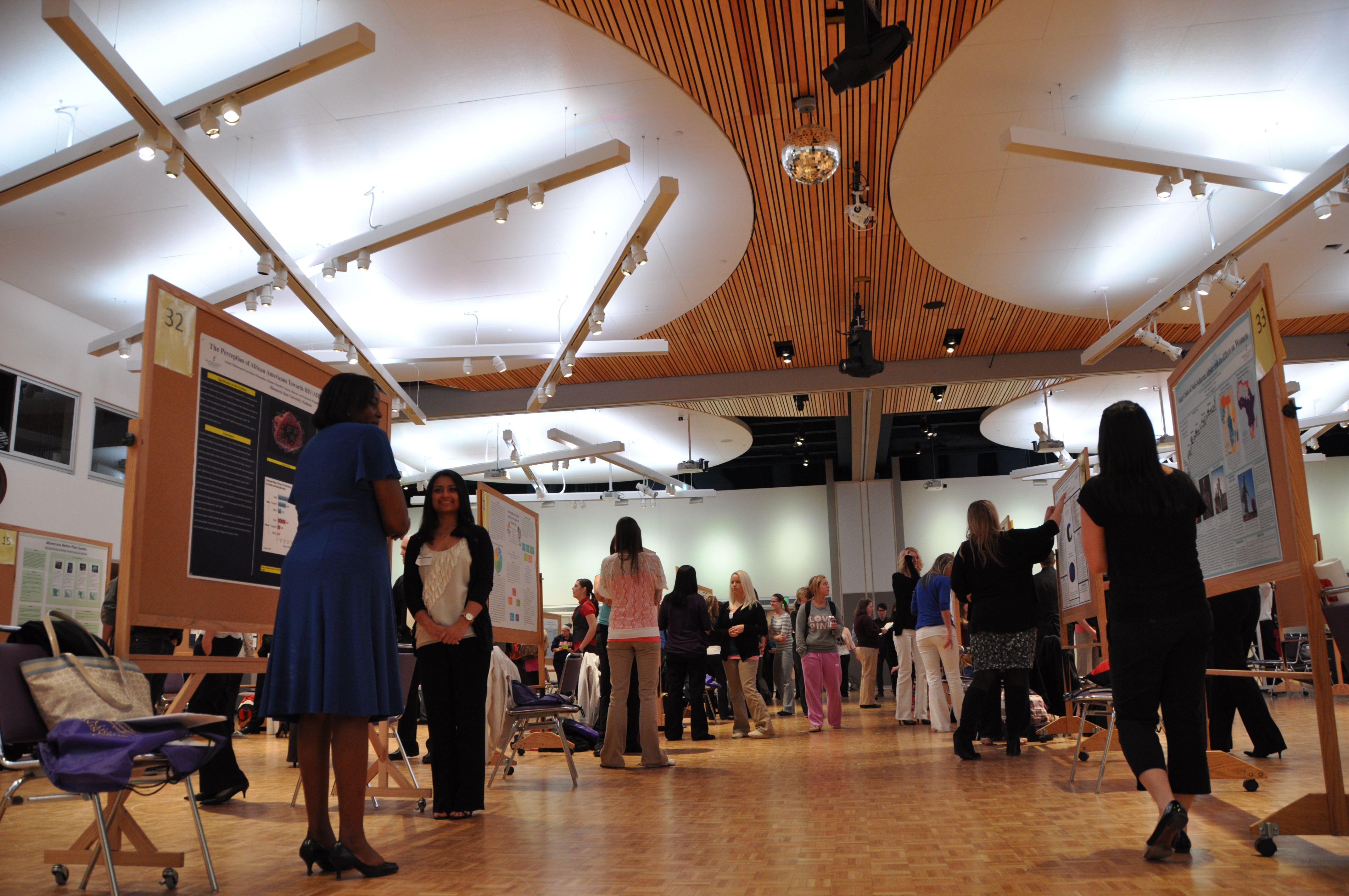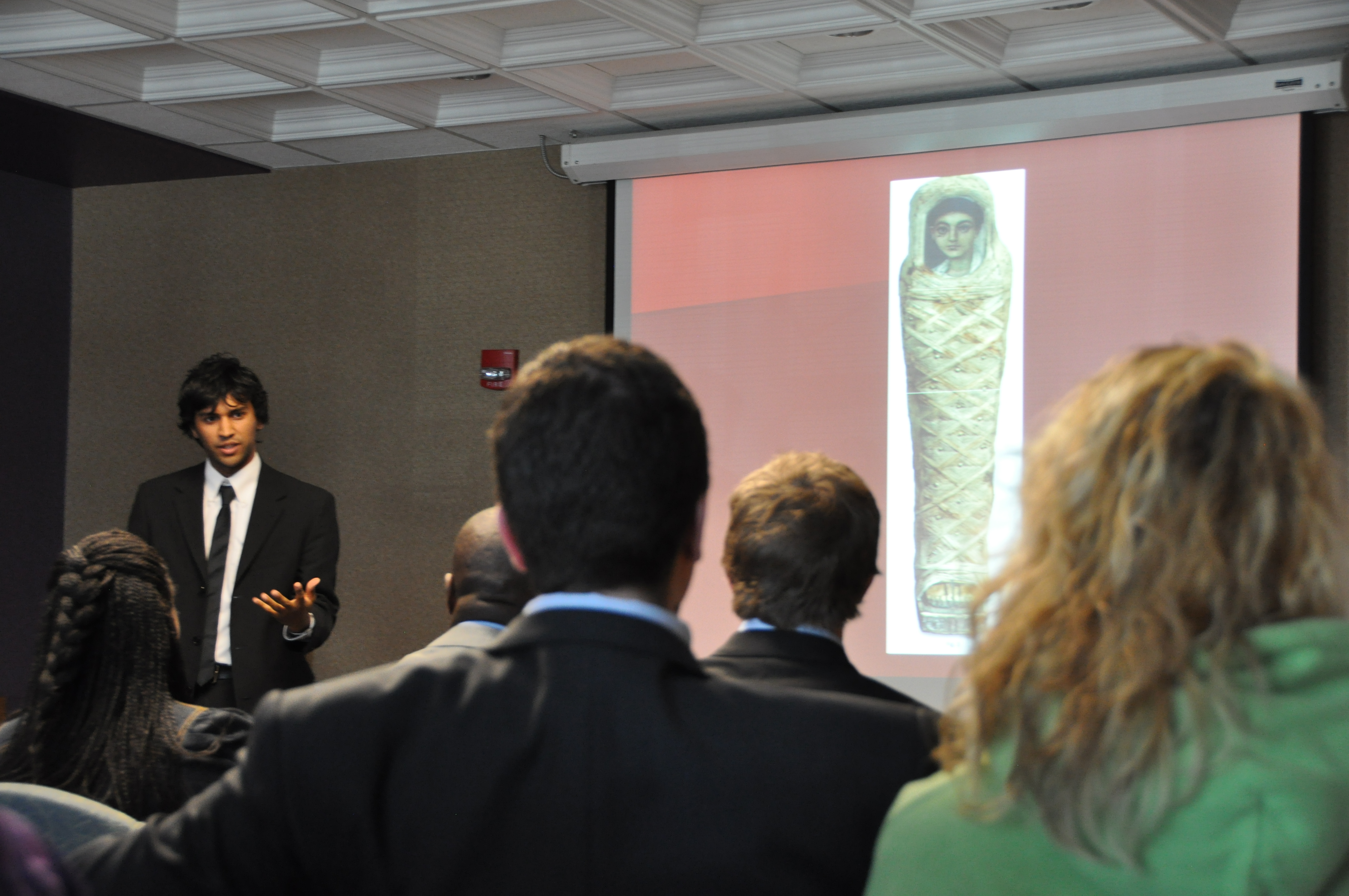 This all-day event is hosted by the Undergraduate Research Center. Students from many different disciplines present and share their scholarship with other students and faculty across campus. The day ends with a celebration banquet dinner in the CSU Ballroom. In the spring of 2020 and 2021, the event was held virtually due to the COVID-19 Pandemic.
---
2021 Undergraduate Research Symposium at Minnesota State University, Mankato
The Undergraduate Research Center is pleased to be hosting the 23rd annual Undergraduate Research Symposium (URS) April 14-16th, 2021. Due to Covid-19 restrictions the URS will be conducted in a virtual format this year. However, we have made every effort to provide an engaging experience for our presenters and the public. Presenter materials will be available for viewing through the Symposium online platform starting Wednesday, April 14th. These are open to the public; however, if you wish to comment in the Chat section we ask that you register through the Symposium system. Starting on the 14th, the URS can be accessed at:
Live oral presentations will be conducted via Zoom on Thursday, April 15th. Question and Answer sessions for posters and creative exhibits will be conducted via Zoom on Thursday, April 15th as well. We are also excited to be offering three keynote presentations via Zoom throughout the day, culminating with the final awards ceremony. A schedule of the presentations and Q&A sessions can be found at the link below.
2021 URS Schedule oF Events and abstracts
Schedule for the Day
9:00 AM – 9:30 AM Welcome and Opening Remarks
Dr. Patrick Tebbe, Director of the Undergraduate Research Center
"Dancing Alone Together: Anger and Sadness in COVID Quarantine"
Daniel Stark, Professor, Department of Theatre and Dance
https://minnstate.zoom.us/j/96646642438
9:30 AM – Noon Poster Q&A, Oral Presentations, Creative Exposition Q&A
(see Live Sessions on the URS site for links)
1:00 PM – 2:00 PM Keynote Presentation and Panel
"Research to Practice: Connecting Evidence, Proof, and Trust"
Dr. Jessica Albers, Department of Human Performance
Question and Answer Panel - Dr. Jessica Albers & Dr. Daniel Stark
https://minnstate.zoom.us/j/98070161535
2 PM – 4:30 PM Poster Q&A and Oral Presentations
(see Live Sessions on the URS site for links)
5:00 PM – 5:45 PM Keynote Presentation
"Research Experiences Throughout My Career in the Space Industry"
Tom Leimkuehler, PhD (NASA Johnson Space Center)
Awards Ceremonies and Closing Remarks – Dr. Patrick Tebbe
https://minnstate.zoom.us/j/98742862492
Ready to start creating your presentation for the 2021 URS?
There will be three types of presentations this year: 60-minute poster sessions, 60-minute oral presentations, and creative expositions (contact the URC if you are interested in this option). For poster sessions, presenters will have their poster displayed throughout the entire symposium asynchronously and will be provided 60 minutes for live question and answer (Zoom). For oral presentations, each presentation will be allotted 15 minutes to present live (Zoom). See links below for information on how to prepare your presentation for the URS.
2021 Submission Guidelines
Instructions for presentation materials submission can be found here. Materials for the 2021 URS must be submitted by April 9th, 2021.
Presentation Format Templates and Descriptions