National Conference on Undergraduate Research
National Conference on Undergraduate Research
NCUR is a wonderful opportunity to meet peers and faculty from around the country working in similar research fields, learn about how research and scholarship is conducted in fields different than your own, learn about graduate school and employment opportunities, and to develop your presentation skills. All abstracts and applications will be reviewed by a faculty committee from the host institution. Students presenting at the National Conference have several presentation formats available, including oral or poster presentation options and creative performances. Visit the official website here.
The Undergraduate Research Center (URC) works with the University Foundation, the academic deans, and other offices on campus to provide registration and travel funding for the primary student presenters on all accepted abstracts.
---
NCUR 2024 Deadlines and Event Dates
NCUR Abstract Portal Opens: September 15th, 2023
Abstract Submissions Due: December 8th, 2023

NCUR 2024: April 8th-10th, 2024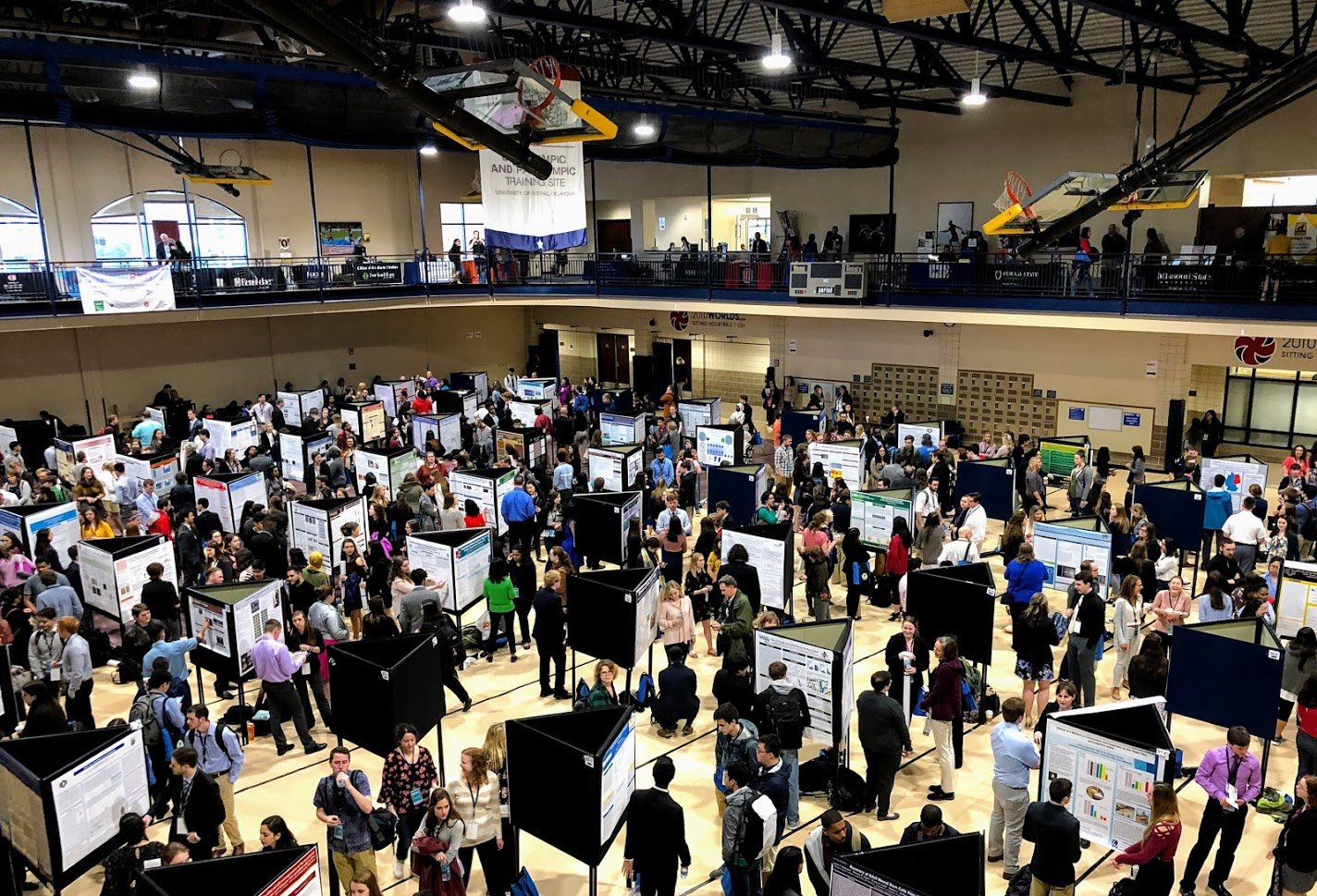 NCUR Application Process
Design and Conduct Your Project
Before generating your abstract, you should have a fully-formed and planned research or creative project to discuss. Work closely with your faculty mentor and any project partners you may have to design and carry out your project.
Write Your Abstract
When the call for abstracts is sent out by the NCUR panel, take time and effort to submit your abstract. Writing help can be obtained by contacting your faculty mentor, other project partners, and the URC staff.
Submit Abstract for the Conference
Submit your abstract by the deadline with all the necessary information. You need to indicate you are a student at Minnesota State University - Mankato. We will be notified of your acceptance and use this to plan for travel funding.
Register and Confirm Travel with the URC
Once your submission is accepted, look for emails from NCUR and the URC. You will need to register to attend the conference. Make sure to indicate you are a student at Minnesota State University - Mankato. If you are the primary student presenter, indicate that the institution will be paying your registration. Work with us to determine your travel plans and what funding you will receive through us to present at NCUR.
Present
Travel to NCUR and present your work. Build your presentation skills, view other presentations by students from across disciplines, and enjoy the process of undergraduate research. Make sure to add the preentation to your resume and have a good time!