Student and Faculty Spotlights
Congratulations to Taylor Johnson, the featured Student Spotlight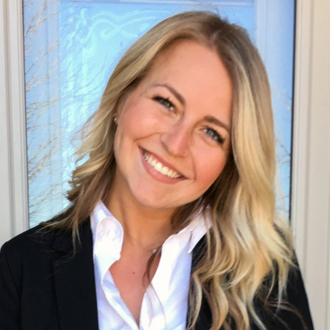 What does undergraduate research mean to you?
Undergraduate research is a means of expanding my knowledge and learning how to problem solve in an innovative and independent way. Undergraduate research allows for collaboration between students, as well as with faculty. It also allows for opportunity to expand knowledge about a specific subject area and the chance to experiment with innovative techniques and equipment. In addition, undergraduate research is a great way to build up your academic involvement and resume.
How does research fit into your long-term goals?
Undergraduate research played a crucial role in my long-term goals by, not only helping me get credits that counted to my degree, but also landing me with an awesome job. Undergraduate research broadened my horizons, giving me opportunities that many others do not get by allowing me to have experience working with a human cell line that has innovated medical research and by giving me the chance to use amazing equipment such as the immunofluorescent microscope. I graduated in the spring and am now working as a Clinical Lab Technologist in the Bacteriology lab at Mayo Clinic in Rochester, MN. I accredit the opportunity for this position to being able to participate in undergraduate research and I am extremely grateful to have had this experience as a part of my college career as a student.
---
Congratulations to Dylan Fitzgibbons, the featured Student Spotlight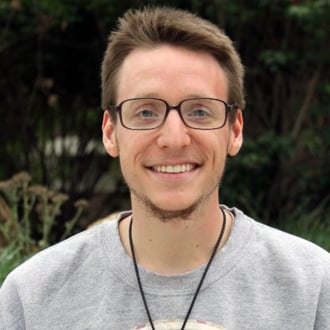 What does undergraduate research mean to you?
To me, the undergraduate research translated to the very foundation of my work within the arts. Research that was conducted thanks to the URC grant, allowed me to answer questions about the ceramics medium, as well as ask even more questions and open up a plethora of possibilities. The ability to conduct research helped me identify my interest within the ceramics field, and helped me understand what I most enjoy and look forward to when working with the medium, which is essential as an artist!
How does research fit into your long-term goals?
Being a ceramic artist, I am surrounded by tradition and very refined technique. Research is the key to helping the medium evolve and catch up, or shoot past the modern age and keep the ceramic arts relevant in our ever-changing world.
As someone who hopes to be a ceramic professor in a university setting, knowing how and being able to conduct research in the arts, allows for a better understanding of material and stronger translation of knowledge and potential to future ceramic artists.
---
Congratulations to Lillie McDermott, featured Student Spotlight

What does undergraduate research mean to you?
The powerful learning environment undergraduate research has exposed me to has allowed for great growth as a student. Undergraduate research gives the student the opportunity to apply and expand the knowledge and skills learned in previous classes in a very tangible way. Through the innovative environment, you are introduced to a whole new realm and understanding of the field that cannot be fostered in a classroom. Furthermore, undergraduate research enables development of teamwork skills such as communication and problem solving through the collaboration with other students and faculty mentors.
How does research fit into your long-term goals?
Undergraduate research not only brings me closer to obtaining my degree through the credits I gain but also has giving me valuable insight into the field I am interested in pursuing a career in, medical research, that I do not believe I would have gotten otherwise. Most importantly, my understanding of research designs and methodologies have been broadened which has proven to be invaluable as a biology major and hopeful future researcher. In addition, undergraduate research has been a great way to continue to build up my resume and will help me when applying for graduate programs. I am extremely grateful for the opportunities given to me through undergraduate research and the ways Minnesota State University supports and fosters student researchers.
---
Congratulations to Rohil Kayastha, featured Student Spotlight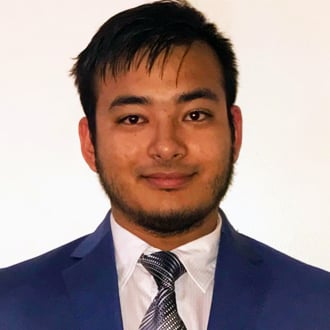 What does undergraduate research mean to you?
For me, undergraduate research is a way of exploring my passion for Physics. It has helped me to expand my knowledge and have a deeper understanding of the subject matter that I enjoy studying. The combination of theory and hands-on approach to solve a problem makes the undergraduate research much more exciting and enjoyable. Undergraduate research has also given me many opportunities to connect with people through various presentations and conferences.
How does research fit into your long-term goals?
My long-term goal is to contribute to the field of Physics so that we can understand more about the world that we live in. After my graduation in the Spring semester 2020, I am planning to continue enhancing my knowledge in Physics in graduate school. Undergraduate research has helped me to improve my problem solving, communication and technical skills as well as to have a better understanding of the real-world research methodology. I'm confident that all the knowledge and skills I have acquired in these past two years from my undergraduate research will be very helpful for my career path towards graduate school and to become a successful physicist in the future.
---
Congratulations to Morgan Pitcher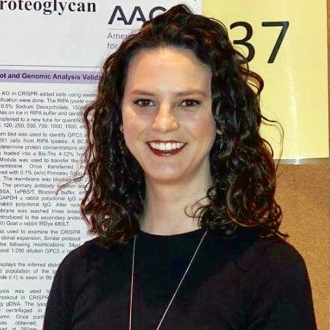 What does undergraduate research mean to you?
Research means being a part of something much bigger than myself. It has allowed me to grow and learn more within my fielding study, create lifelong friendships with my fellow researchers, establish a strong relationship my mentor, and attend national conferences. I have gained confidence in myself both as a student as an individual. It has taught me the importance of communication and collaboration that will continue throughout my life.
How does research fit into your long-term goals?
My years as an undergraduate researcher have allowed me to apply for research opportunities throughout my application process to dental school. It has also taught me to continually question how the world around me works and to keep seeking out answers. The communication and collaborative skills I have learned will continue to serve me well in whatever career I end up in.